Class 4
"Learning is the only thing the mind never exhausts, never fears and never regrets" Leonardo da Vinci
Life in Class 4 is the final chapter in your child's journey at Colliers Green. We aim to make the school week fun, meaningful and memorable in order to foster your child's life-long love of learning. Over the two years, we have the benefit and privilege of getting to know each child very well; this enables us to hone in on the interests and needs of the individuals. We also want to help them grow in independence and responsibility in order to best prepare them for life after Colliers Green!
Mrs V Morris
Information coming soon...
MRS MOORHOUSE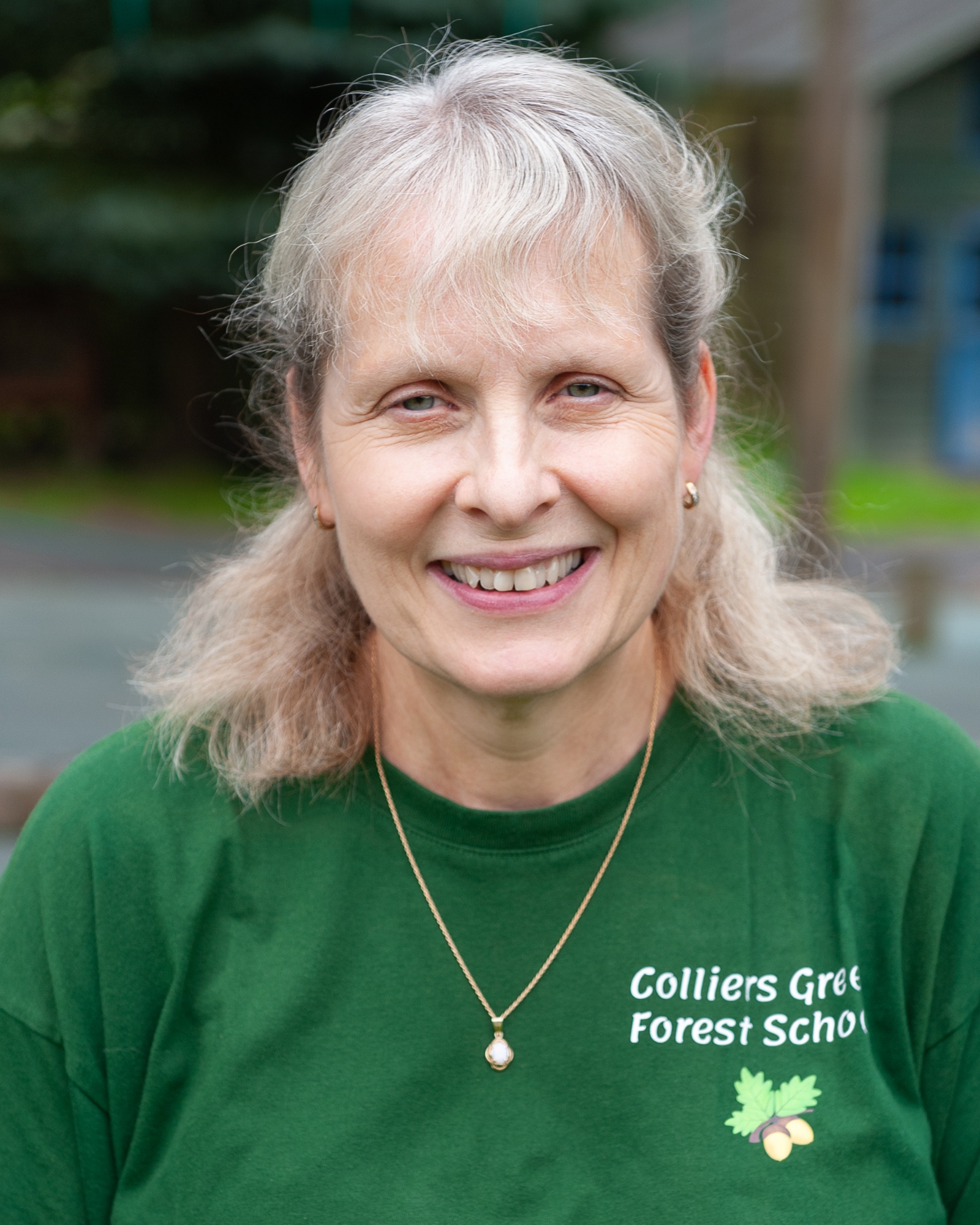 My name is Chris Moorhouse (aka Bracken, when at Forest School) and I have been working at Colliers Green since 2006 as a Higher-Level Teaching Assistant alongside Class 3 and Class 4 teachers. Prior to this, I spent 5 happy years at Benenden Primary school where I worked in Early Years and Key Stage 1, so I therefore have experience across a wide range of year groups.
Within school, my main role is to support children with all aspects of their learning whether in the classroom or in smaller intervention groups. As a child, I struggled with maths, but this is now my favourite subject to teach. I am committed to building confidence in all children to enable them to succeed in their learning.
I have a passion for outdoor learning and following my degree in Environmental Science from the University of London, I spent my early career as an education officer for several local authority countryside services. I was therefore delighted when Colliers Green Primary School decided to provide Forest School to all our pupils, and I was given the opportunity to train as a Level 3 Forest School Leader. I particularly enjoy being able to take the children into our local woodland, where they are given the freedom to explore and take part in activities such as shelter building, tool use, fire making and creative play. I am also responsible for the 'Wild and Green' Gardening Club in school. In addition to taking care of our school grounds, the children also take part in activities such as pond dipping, mini beast hunts and exploring our local countryside. You may have guessed that wellies are my favourite footwear, and I am most likely to be spotted dashing around with a wheelbarrow!
Outside of school, I enjoy spending time with my family: Lottie, my beautiful golden retriever, husband and two grown up daughters (who have now flown the nest-although one lives nearby and is a frequent visitor as she likes to make use of the free 'doggy day care' facilities for her mad cocker spaniel and raid the fridge on a regular basis). We live just outside Cranbrook and feel very lucky to live in such a beautiful part of the country.