Choir
Choir meets every Thursday in the annexe during lunch hour 12:45 - 1:15. It is open to all children in Key Stage 2 who are keen and committed. We cover a wide range of music and work towards various performances throughout the year such as:
Christmas concerts at local residential homes;
Young Voices 6000-strong-choir at the O2;
The Jonah Man Jazz at St Dunstans as part of the Cranbrook Festival
as well as several concerts to local community and family.
Dr Robertson
Dr Robertson is the Organist & Choirmaster for St Dunstan's church. He has many years of experience teaching junior choirs and comes in fortnightly to lead our choir sessions and singing assembly.
Mrs B
Mrs B is not that technically skilled but makes up for it with barrels of enthusiasm and a genuine love and belief in the power of belting out a good tune!
Young Voices
For the past 20 years, Young Voices has staged the largest children's choir concerts in the world. Over 2 million children have taken part in a Young Voices concert and, like us, they believe passionately in inspiring the next generation to find their love for music.
Each night, between 5,000-8,000 children perform as a single choir to a sold-out audience of family and friends.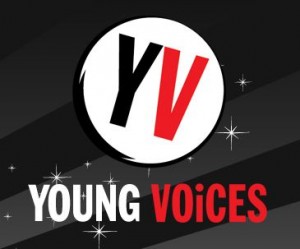 Music Room
Log in to practise the songs and the moves to ensure your performance sparkles!
Double Click To Change The Link
Song Lyrics for Upcoming Performances
Cranbrook Choral Society Christmas Concert: 15th December.
Little Drummer Boy
Come they told me
Pa rum pum pum pum
A new born king to see
Pa rum pum pum pum
Our finest gifts we bring
Pa rum pum pum pum
To lay before the king
Pa rum pum pum pum,
Rum pum pum pum,
Rum pum pum pum
So to honor him
Pa rum pum pum pum
When we come
Pum pum pum pum
Pa rum pum pum
Pum pum pum pum
Pa rum pum pum
Pum pum pum pum
Pa rum pum pum
Pum pum pum pum pa rum
Little baby
Pa rum pum pum pum
I am a poor boy too
Pa rum pum pum pum
I have no gift to bring
Pa rum pum pum pum
That's fit to give our king
Pa rum pum pum pum,
Rum pum pum pum,
Rum pum pum pum
Shall I play for you
Pa rum pum pum pum
Pa rum pum pum
Pum pum pum pum
Mary nodded
Pa rum pum pum pum
The ox and lamb kept time
Pa rum pum pum pum
I played my drum for him
Pa rum pum pum pum
I played my best for him
Pa rum pum pum pum,
Rum pum pum pum,
Rum pum pum pum
Then he smiled at me
Pa rum pum pum pum
Me and my drum
Come they told me
Pa rum pum pum pum
A new born king to see
Pa rum pum pum pum
Me and my drum
Me and my drum
Me and my drum
Me and my drum
Rum pum pum pum