British Values
The DfE have recently reinforced the need "to create and enforce a clear and rigorous expectation on all schools to promote the fundamental British values of democracy, the rule of law, individual liberty and mutual respect and tolerance of those with different faiths and beliefs."
The Government set out its definition of British Values in the 2011 Prevent Strategy, and these values were reiterated in 2014. At Colliers Green these values are reinforced regularly and in the following ways. We keep an up to date audit of all such teaching and learning opportunities.
This year we held a special day to celebrate and reinforce British Values. The day started with a whole school assembly where the school related the school values to British Values. After this, each class took responsibility for one of the four values. They discussed the word and unpicked what it meant so that it was relevant to them.
This was then combined to make a whole school display which you can see in the hall corridor.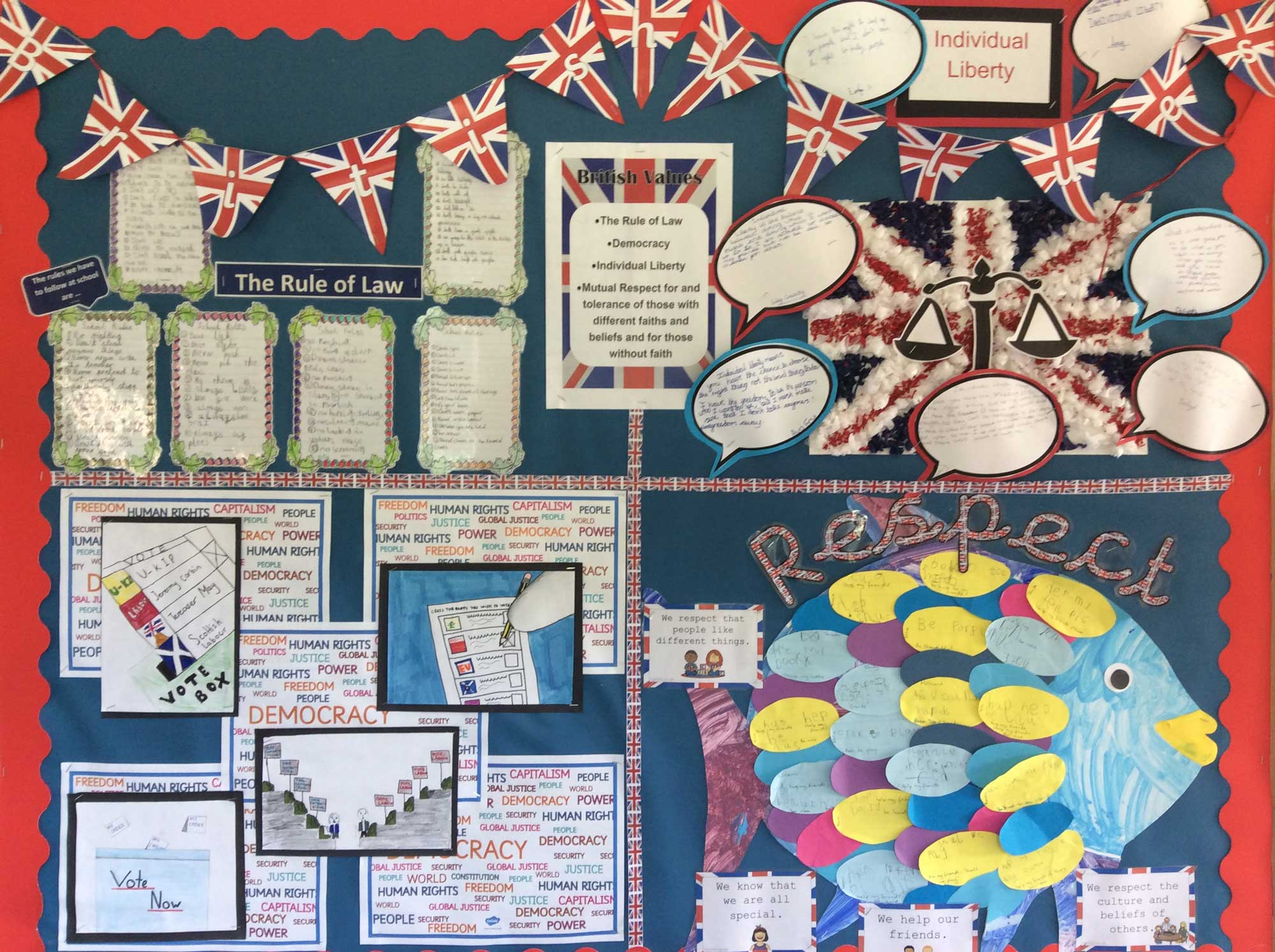 Democracy
School Council
Voting for house captains
Making sure everyone's voice is heard
Annual pupil and family questionnaires
The Rule of Law
School and Class rules
Rights and responsibility
Individual Liberty
Actively encouraged to be independent and make choices
Feel safe and supported
E-Safety
PSHE
Mutual Respect
This is at the core of our value of community
Tolerance of those of Different Faiths and Beliefs
Colliers Green is situated in an area which is not greatly culturally diverse, therefore we place a great emphasis on promoting diversity with the children. Assemblies are regularly planned to address this issue either directly or through the inclusion of stories and celebrations from a variety of faiths and cultures. Our RE and PSHE teaching reinforces this. Members of different faiths or religions are encouraged to share their knowledge to enhance learning within classes and the school.