Leavers' Service & Assembly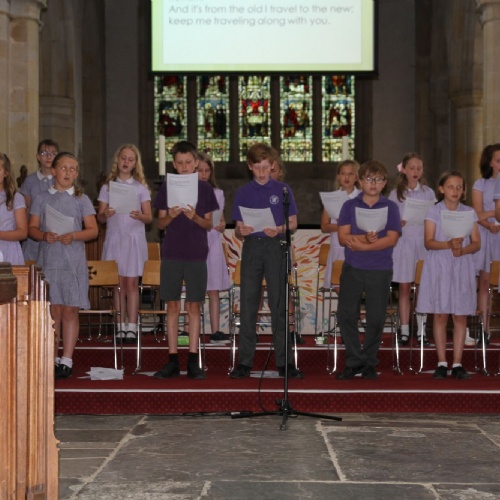 Children, Staff and parents (yes even the daddys) failed to fight back the tears during this year's special service and assembly
Friday morning's service at St Dunstan's was delivered by the children. It included self-penned poetry, solos and memories of each child's journey through Colliers Green. The whole class sang a beautiful and emotional rendition of "When I Grow Up" from the Matilda musical and Reverend Ann blessed each child and presented them with a bible.
Then it was back to school for picnic lunch - sadly the rain had other plans for us so families snuggled together wherever they could find somewhere dry.
The Leaver's assembly begun with the Reception children presenting their buddies in Year 6 with a special memento mug. Then Mrs Hirst led us through the awards for the year.
Citizenship -
Sportsman -
Sportswomen -
Governors -
Arts - Jessica
Year 6 Leavers' Cup - Conrad Chant for services to CG sport