Making a splash!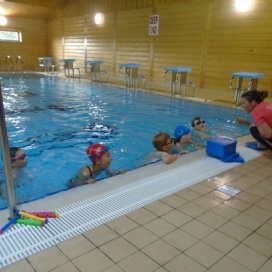 Today, children from Classes 3 and 4 enjoyed their first swimming session at Bethany School.
With each instructor working with a small group of 5 children it was wonderful to see how quickly the children progressed; less experienced swimmers soon gained confidence in the water whilst the more able swimmers were challenged to develop their technique.
Thanks must go to everybody involved at Bethany School, who have not only provided us with excellent instructors for this 7-week course of swimming lessons but also organised transport to their beautiful school pool. We are also very grateful to Sarah Nesfield for helping out with additional transport needs. The children are already looking forward to their next swimming session!