CG Cricket victory!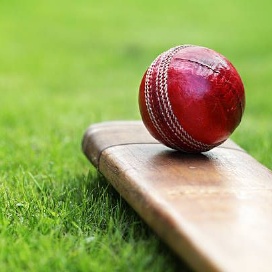 Colliers Green Class 4 team played Goudhurst & Kilndown on the 6th July.
Match report by Daryl Lloyd.
Bella won the toss for G&K and chose to bowl. CG scored 154 runs for the loss of two wickets. Poor Bella took the brunt of it with Jake hitting 31 runs off the last over. In Bella's defence, her high delivery would work well with a heavier leather ball, and it was being pushed along way across by the wind making it hard to stay on the wickets. In trying to correct for the wind she kept on putting the ball just outside Jake's leg stump and he was very capable of taking advantage.
Henry and Ben took the two wickets for G&K; Henry's wicket was bowled, Ben's wicket was caught by Gus. James did well with his over, bowling no wides and only going for a single run.
Jake top scored for CG with 28 followed by Ben on 20 and Henry 16. This wasn't a surprise given the standard of cricket the three of them play. Everyone scored at least 1 run.
G&K scored 62 for the loss of 11 wickets. The top scorers were Leon with 14 and Henry with 9 runs. Henry, Flora and Josh all took two wickets each, with Will, Gabriel, Ben and Jake all getting one apiece.
Jake took three catches as wicket keeper (and was probably getting fed up of me refusing to give him any stumpings!), Ben took a catch and Gabriel held onto a very hard chance for a caught & bowled.
This meant CG came out on top. Hooray!
Huge thanks to Daryl Lloyd and Sue Webster for organisation and a very thorough write-up. We are thrilled that the children finally had an opportunity to represent their school.