Table tennis tournament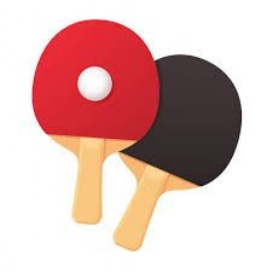 Class 4 took part in a table tennis tournament on the 11th December.
On the 11th of December 8 children went to Hayesbrook School for a table tennis tournament. The main aim of the tournament was to develop their table tennis skills.
For the first part of the tournament, both teams were in their own league. Team 1 won their group after drawing their first game they then went on and won their next two.
In the other group Team 2 came second in their group, drawing two games and winning the other. This mean that after the group stage both teams finished in the top half of the table and were now in the same group. They had to play each other, which was a really close game with both sides scoring points and both games finishing 11-10. Both teams finished the tournament by winning their last games.
As a result Colliers Green finished 2nd and 3rd in the tournament, but more importantly the children developed their table tennis skills and had fun. Well done to all who attended, and thank you, as ever to the parents who were able to help out on the night.