Singing in the Rain?!?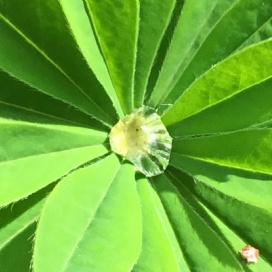 This week has been a winning combination of sunshine and April showers and nature is loving it! Plants' response to weather is easily visible: my garden glows in thanks for a week of rain. I can almost hear them singing a happy tune of gratitude!
What have you been up to this week?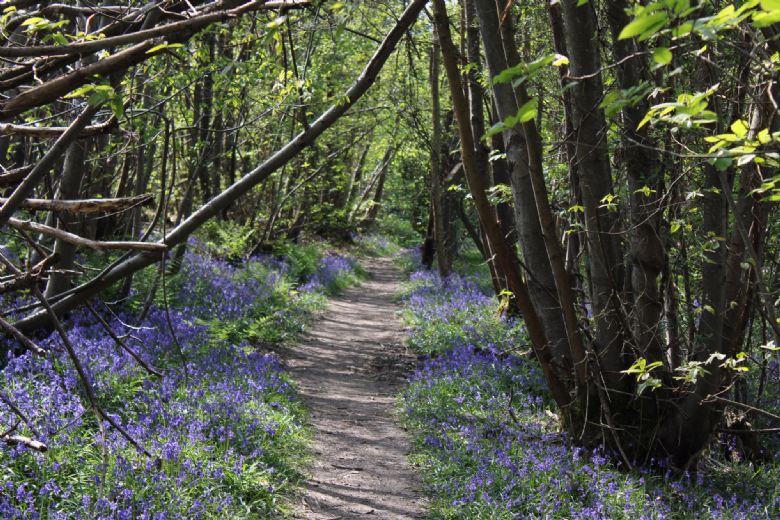 I had a lovely email from Sophia and her family this week. They have been taking regular trips into the woods near their home and noticing the tiny changes that over time create such magical events as this bluebell carpet.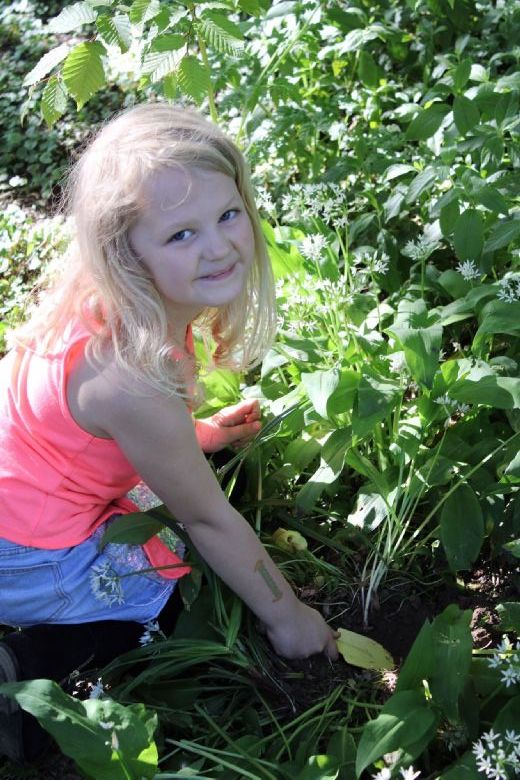 Sophia, like all good nature detectives, knows that it's not just our eyes that can hunt out the wonders of the woodland. Sophia's nose told her that wild garlic was close by way before she could see it! She then used her eyes to identify the leaves and flowers. Finally, her taste buds were rewarded with a garlic infused treat!! Sophia's enthusiasm has rubbed off on her big sister, Lilly, who has been reminiscing about the visits to Forest School and taught the rest of the family to make delicious tongue tingling nettle crisps. Yummy!
Sophia has also been in the garden trying to nurture the wildlife that lives there by creating a splendid bug hotel. She has been rewarded by new guests arriving everyday. Maybe you should compare notes with Henry?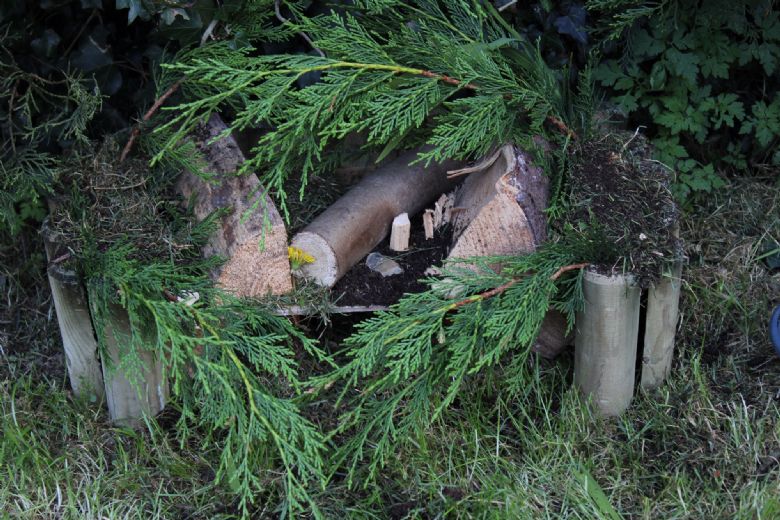 This week Class 3's Henry and his mummy have been planting strawberries. They've done some excellent scientific research - looking into how strawberries grow - Here is a note from our very own Professor Bumblebee from Forest School (aka Henry's mummy)....."Strawberry plants grow "runners" (also known as Stolons). The runners can be cut off carefully once they have grown a root and you can replant them as a whole new plant. They are the gift that keep on giving! One plant should produce three crops of fruit, one now, one later in the year and one next year. Then it's finished, but its runners can be re-planted and I can have more strawberries next year! They have also made some wonderful observations about the similarities and differences between commercial and wild strawberries. Thank you!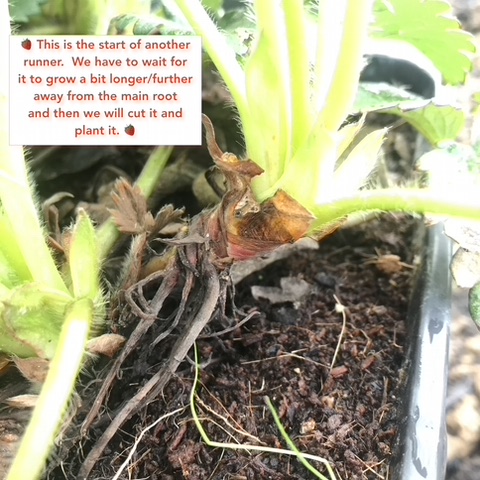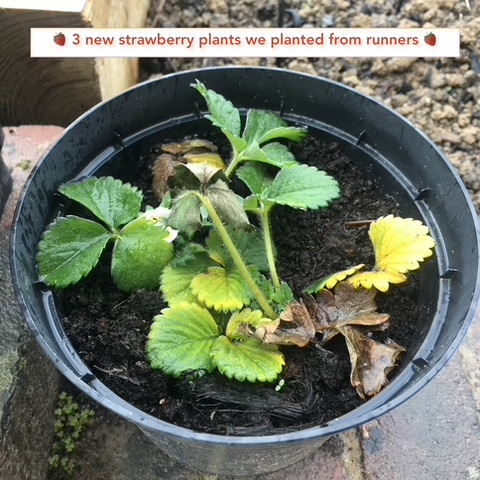 And he's not the only Henry who has been busy 'growing his own'. Henry in Year 5 has been working terrifically hard weeding the veggie bed - he was grateful for a little rain to make the Kentish heavy clay soil easier to break up. Following this, he added compost and then planted out his seedlings which included: sweetcorn, peas and beans. Can you identify which one is which?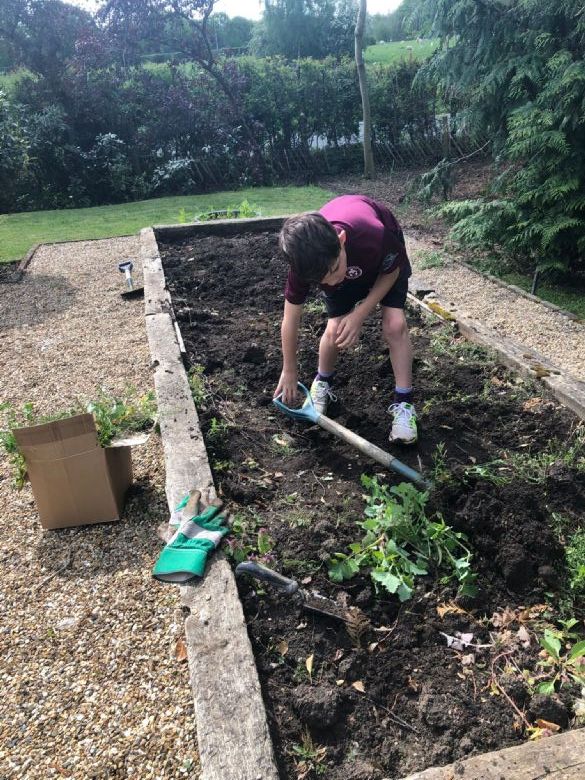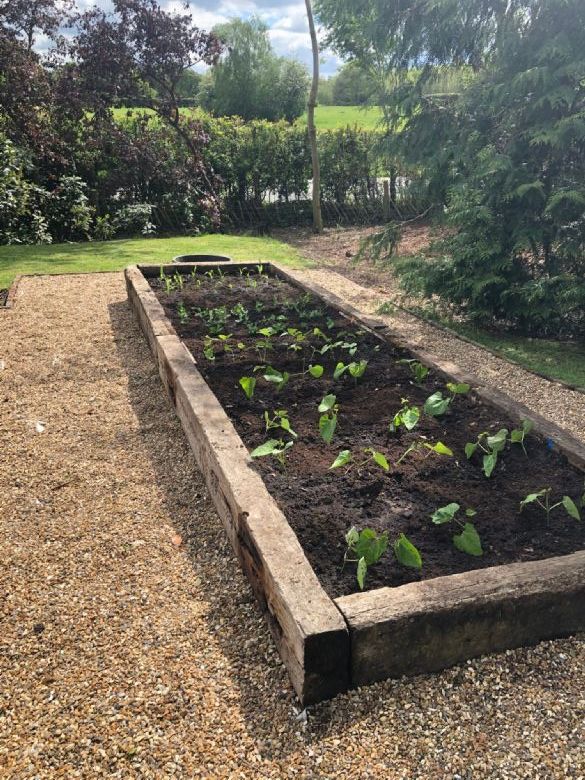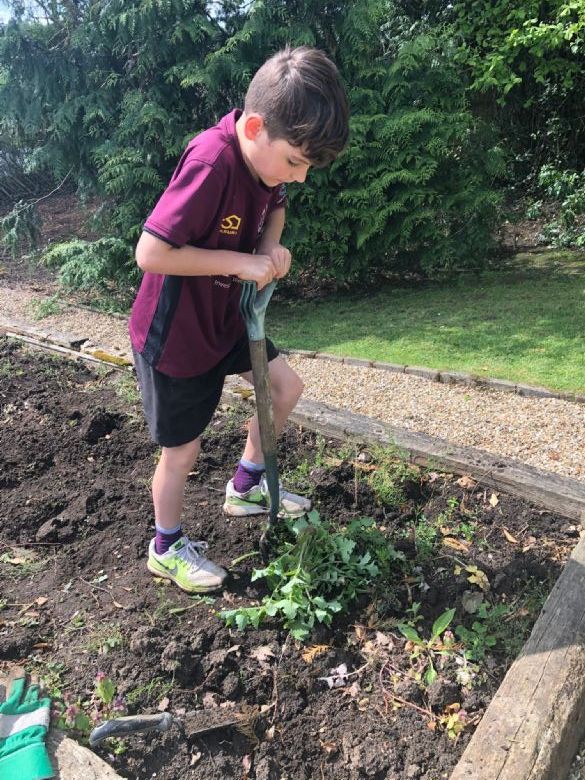 Let's hope we will all be back in school to sample some of the boys' harvested crop!
Henry & his family have also been enjoying the increased number of birds that have been visiting their garden and so Henry has been keeping the bird feeders topped up and leaving fat balls to encourage more. They also discovered a very cool video from Springwatch to honour 'National Dawn Chorus Day'. Now, I never knew there was such a thing but I DEFINITELY am happier for knowing one exists! Which bird song makes you happiest? And for those X factor fans amongst you, here's another Springwatch clip from last year that might also make you smile.
I'd also like to thank Ava for her heart-warming words of encouragement to her Colliers Green family on last week's blog. It's great to know that you are all staying in touch and looking out for each other. #GoTeamCG@Home!! Keep your updates coming. They are rainbows in my day
So ideas for the week....
Bird Banquet - Just like Henry, we are loving the many feathered friends that are visiting our garden. It may have warmed up but that doesn't mean that you need to stop feeding them, In fact, during the breeding season birds really benefit from extra protein that readily available food can supply. Why not try this activity from the National Trust. Just be sure to remove any food that hasn't been eaten after 2/3 weeks to reduce chance of disease.
Edible Elderflower - The flowers of the elder trees are not far off. Click for links to recipes for Cordial & Fritters (which some of the children will remember eating in the woods a this time last year) just don't forget to add citric acid and sugar to your next shop. Thank you Mrs W for getting me organised!!
Name-Changers - I have got a game for you this week. We often play games on our walk and a new one evolved this weekend. The premise of the game is...If you were in charge of naming the trees, what would you call them? Here are a few of our entries; can you guess which trees we are talking about? a)Father Forest, b)Prickle Presents, c) The Copper Prince, d) Hedgyhog. Why don't you have a go at coming up with some of your own and challenge #TeamCG@Home to work out what trees you have renamed?
Alternatively, you may prefer to research their real names (common or scientific) and look into the etymology behind them. Let us know what your find out.
Nature: The Natural Nurturer - Much of the news might be harrowing or worrying and this 'new normal' brings with it many frustrations and stress. It is therefore SUPER DUPER important to look after your well-being. The good news is that, living where we do, support is close at hand. I know we talk about this a lot at Forest School but it's not just 'Foxglove & Bracken's babble' (!?!) Over the years, scientists have conducted lots of research into nature's mood enhancing capabilities and two things brought this to the fore for me this weekend.....
One: I was in a real grump on Saturday! I missed my far-away family (mummy, daddy and sister); I missed seeing my friends; I missed coming to school and seeing you; I was fed up with technology going wrong; the house needed cleaning; I was fed up with lockdown; I felt tired and lack-lustre; I felt angry and sad....and then...Mr B handed me my wellies and we set off on a walk and....BOOM!...It really was like magic! The fog lifted! The great outdoors was on my doorstep and I was free! My two little bees were happy and giggling - swinging from tree branches, rescuing worms, splooshing in a stream and finding another of their favourite tree 'the wriggly-wiggly tree'. We noticed things with our ear and eyes and noses. We all felt better and my zeal was restored!!
Two: Buoyed along by the restorative powers of my walk and with thoughts of this new post in mind I decided to find an article for you with the science bit. So here it is! From this article I have extracted the following tips to help nature help you!
Pay regular visits to a tree near where you live to see changes to the leaves, blossoms or seeds. Do particular birds visit? Does its bark host lichen, moss or insects?
Open a window to catch the sounds of leaves or scent of fresh rain.
Walk first thing in the morning, or before sunset, when the warm colours and low angle of light highlight the textures of the natural world, including tree trunks and leaves.
Plant seeds, using ones you find in fruit or near trees if you can't get hold of a packet. Cress seeds grow quickly on kitchen paper, without soil or a pot.
Think of nature when you are cooking, savouring the bright colours and tart flavours of fruits such as redcurrants. When you inhale your morning coffee, imagine the rainforest birds that help cross-pollinate coffee plants.
Incorporate natural design elements in your home, hanging branches or twigs on your walls or piling water-rounded stones on a shelf or windowsill.
Try ideas from the National Trust Site 50 things to do before you are 11-and-three-quarters. Many are possible despite social distancing and whatever our age.
So, next week remember it's not just the plants that can be singing in the rain. I promise to try and remember that too!
No comments have been left yet.