Meet your new Green Team for 2023/24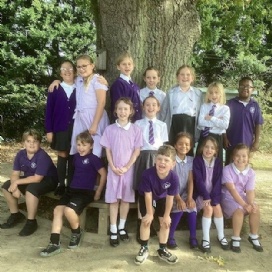 Meet our new Green Team for this year! Our Green Team is made up of our Committee as well as an Action Team who will be helping out on all practical projects.
They are busy carrying out an Environmental Review of the school and are already working on an action plan and fund-raising ideas for this year. Watch this space for further details.