Fairtrade Bake Sale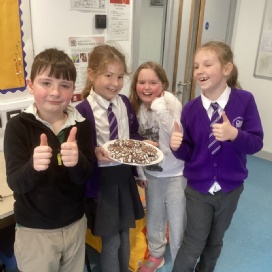 Thank you to everybody who supported our bake sales over the last 2 weeks. We hope that you enjoyed the delicious items baked, using Fairtrade ingredients, by the wonderful Green Team! We raised £120 for Oxfam to help them get food, clean water and emergency shelter to affected communities following the earthquakes in Turkey and Syria.
Click here to see some of the amazing cakes that were made.
What was your favourite?