Session 4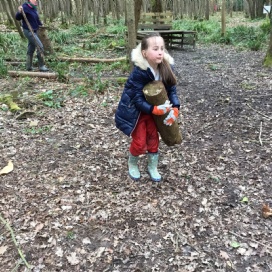 Today we were joined by a familiar face with a new name! Mrs Tompsett (aka Dormouse) joined us for a game or three of Vanish and an exciting woodland version of 40:40.
We gathered around to see the first primroses in the woods and discussed why and how they have increased in number since Forest School started here 3 years ago.
The children then set about exploring their interests: building bug hotels, making dens, improving their bridges or helping the adults clear an area of the woodland to create a new bird sanctuary.
This week I have asked the children to reply with a comment under this post telling us what about their experiences this week and maybe with their hopes and dreams for the next 4 sessions.
No comments have been left yet.