...and the parents came too!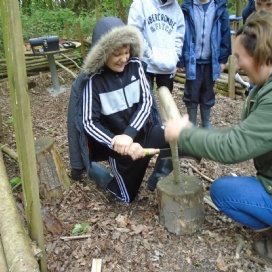 This week, we managed to re-schedule the Forest School session that was cancelled in February due to strong winds. We were delighted to welcome parents and Mr Speller, our Chair of Governors (also our newly designated Forest School governor) into the woods.
The children were keen to share some of the skills that they have learnt throughout their time at Forest School and enjoyed showing their parents what to do! Thank you very much to everybody for joining in so enthusiastically with the activities.
Click here to see photos of yourselves in action!
If you would like to blog about this week's session, please leave your comment below. Parents as well as children welcome to comment!
No comments have been left yet.