Session 2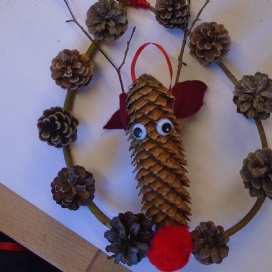 This week Larch and Birch group spent a very enjoyable morning together creating all sorts of wondrous Christmas crafts inspired by the great outdoors. Using natural materials and new skills such as willow bending, square lashing (and hot glue gunning!) an amazing variety of items were produced.
Click here to see some of their fantastic creations.
If you would like to comment on your 'indoor' Forest School activities please use the blog below.