Session 6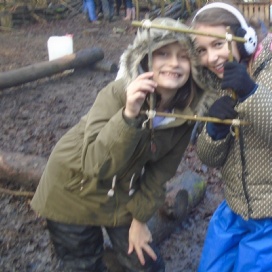 Square lashing and campfire orange cakes.
Click here to see the photos from this week.
Maybe your children can talk to you about what we did this week using the pictures to remind them about what they got up to. Remember that I am still hoping the children will be inspired to use the blog to reflect upon their experiences at Forest School. Week 6 and I am still waiting for contributions! (House points may be awarded for contributors!) What did they particularly enjoy or feel most proud at having achieved this week? What could they do to improve or build upon their experiences? What would they like to accomplish in their last two weeks?