Session 4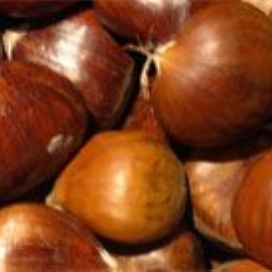 Trying something new....Sweet Chestnuts.
We had already discussed that the Sweet Chestnuts were very small this year, however on her travels this week, Bumblebee had come across some HUGE sweet chestnuts all the way from France for us to toast on the fire. I challenged to see if they could find some Kentish sweet chestnuts that might not be able to rival the French ones in size but might win the taste test. Many of the children took me up on the challenge and came up with a number of inventive ways to get inside the prickly shells. The children collected a pretty impressive harvest ready for toasting.
We introduced the children to the tool area for the first time this week and a number of them were interested in learning how to use the palm-drill (bradawl) safely in order to make a necklace out of Elder wood. We were delighted to see and hear children offering tips and safety advice to each other as they progressed.
The children are still very keen on fire-striking and a number of them worked with me to try and light the fairy pillows. We haven't done it.......YET! A small group learnt about the Kelly Kettle and we used it to boil the water for our hot blackcurrant squash.
Catkin toasted the Sweet Chestnuts and we all sat around the fire to sample them. Only one child had tried them before and lots of the children were not at all sure they wanted to try however, they all gave them a go. The responses were varied..
"Wow, I LOVE them - they taste so YUMMY!"
"They taste like mashed potato. I like them!"
"They taste like mashed potato, I don't like them!"
"I do NOT like them"
"Ooooo nutty!"
"I LOOOVE sweet chestnuts!"
"THANK YOU BUMBLEBEE!"
We discussed hwo brave it was to give things a go for the first time and how it can feel before versus how it feels afterwards. We also discussed that it was ok to have different tastes and interests and that not everyone likes the same things but that is what helps to make our world such a wonderful place.
The session WHIZZED by and the children finished by sharing their hopes and dreams for the next 4 sessions. These included: making paths through the leaves; creating homes for the animals; making things for Mr Dragon and making things out of wood. We will do ALL those things and more Rowan Group. Click here to view this week's photos and the comments button should now be working so we'd love to here what the children or your reflections.