Rowan group 2019 -Session 1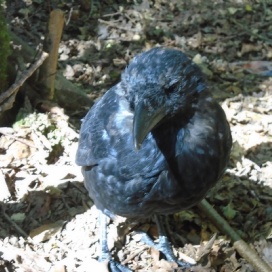 Exploring and making new friends!
Sunlight filtered through the trees to greet Rowan Group as they returned to Larch Camp with Bracken for their first session in the woods this year.
The children enjoyed exploring and re-discovering their favourite areas within the woods. A blindfold relay game was played in which communication skills and teamwork were essential and everybody demonstrated that they were very good at remembering the rules we have to look after ourselves, one another and the woodland environment when we are at Forest School. Plans were made for future activities (lots of den building and bridge construction) and we were delighted to meet our new friend (named Biscuit by Maia!) at snack time. Can you guess who Biscuit is?!
Click here to view the pictures from this week's session.
No comments have been left yet.