Session 1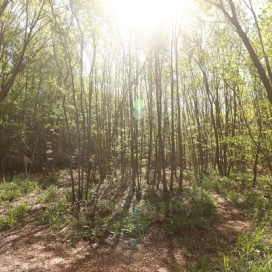 The children were introduced to leafy, Chestnut camp. The leaves keep it shady and it was quite chilly so we set off for a VERY energetic march to warm ourselves up and familiarise ourselves with the boundaries. We wriggled and we hand-jived our way around the circumference of Chestnut camp picking up sweet chestnuts and interesting sticks on the way (one child even made cheerleader pom-poms out of sprigs of leaves). The children were full of awe and wonder and were particularly excited to discover.... 'Dragon's Drive'!!!
Back at camp, Rowan Group thought about how we could show our school values in the woods and came up with some brilliant suggestions.
Aspiration: don't pick living things let them grow.
Resilience: the children modelled lots of different ways to keep warm and thought about why it is safer to keep your hands out of your pockets when moving around.
Community: allowing people to join in with your games, listening to people and smiling at people.
Today, we allowed lots of times to play so that we could observe their interests. For some this involved exploring the boundaries; others dug holes whilst chatting about what it means to be a friend; a group worked together to re-build Eeyore's house complete with a security camera; one made a kite; many grappled with turn-taking and then a group risked the prickles and created a huge "prickly pyramid" out of sweet chestnuts ALL of them agreed that had a lovely morning whilst they enjoyed a juice and a chocolate biscuit.
No comments have been left yet.